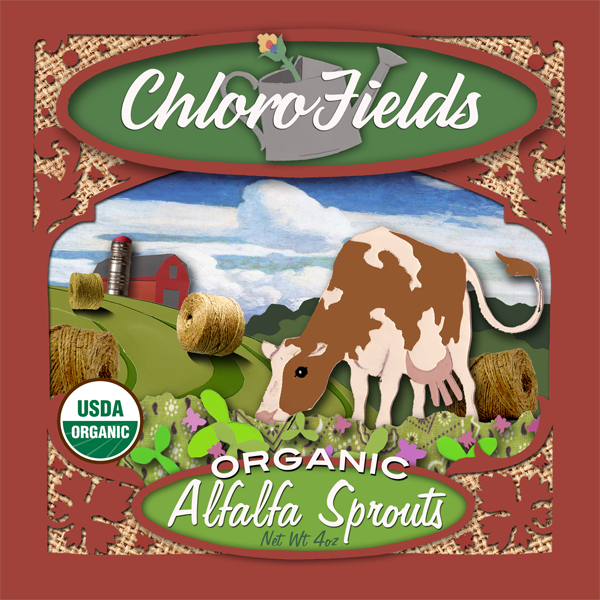 Alfalfa Sprouts
America's most popular sprout because of it's nutty flavor!
ChloroFields has the crunchiest and tastiest organic alfalfa sprouts in the market.  I have been in the produce industry for 35 years, and I am confident to say that these sprouts are the best in the United States.

I love your alfalfa sprouts.  They go great on burgers as a substitute for lettuce.  They are fresh and very green, and being organic makes it all that better!
---
"Alfalfla – Popular Little Rascals Aren't They?"    
– The ChloroTeam
---