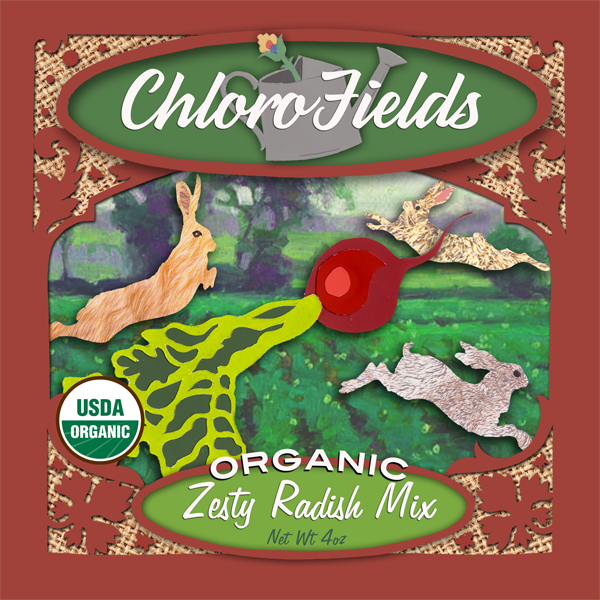 Radish Mix
A Zingy Combination of Daikon Radish and Clover!
Wow!  I love putting these organic radish sprouts on my salad.  It sure beats the time of slicing up radishes fresh.  I can just open the package and put it on top of my salad as garnish and it gives it just enough spice.

Thank you for making these the way that you do.  Most radish sprouts are too spicy for me, but you mix them in a way that just leaves a hint of spice.
---
"We love Radish.  Yes we do.  We love Daikon.  How 'bout you?"    
– The ChloroTeam
---